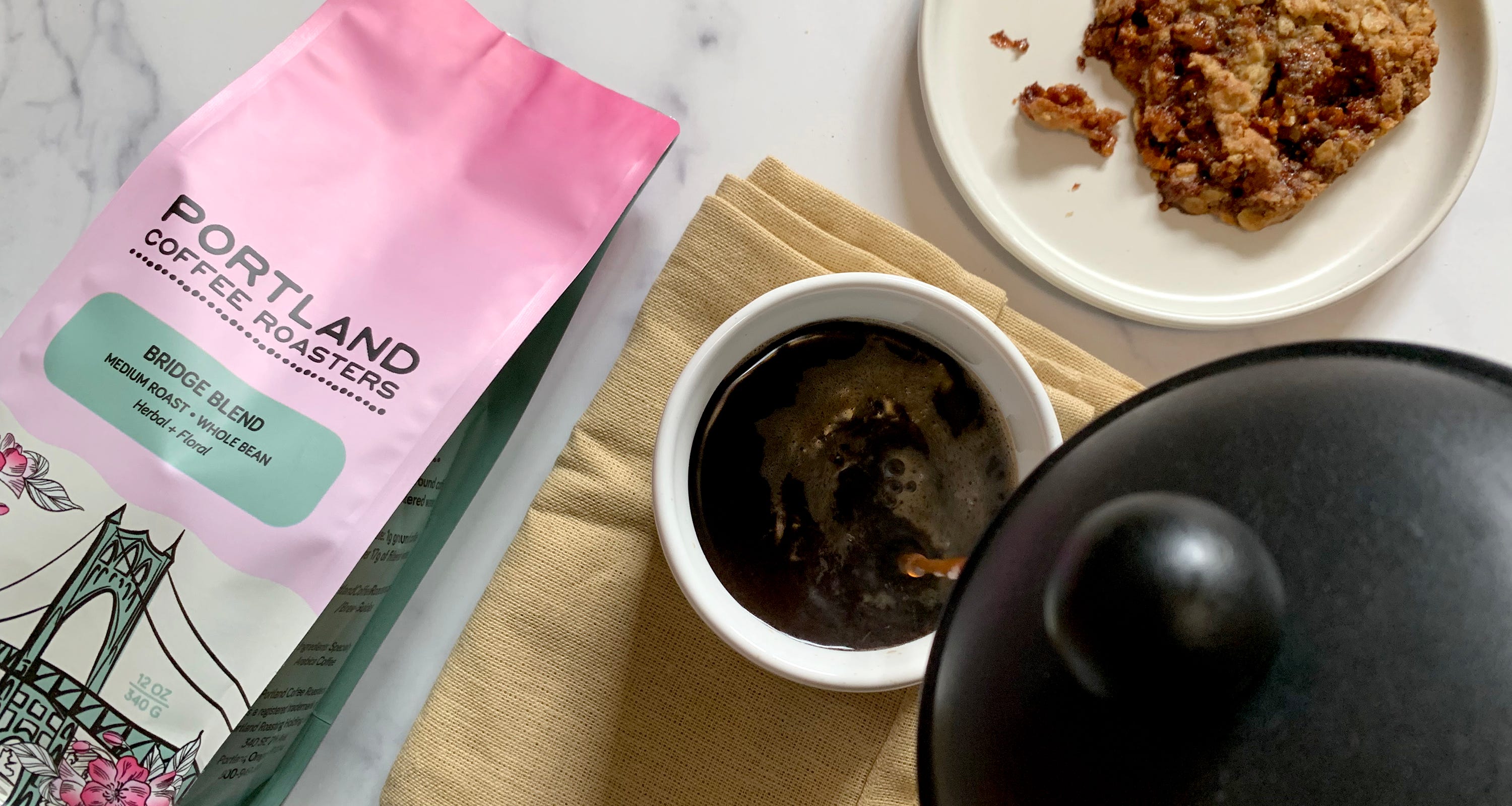 The warmth of spring in a cup


Roast Level: Medium
Origin: Latin America
Tasting Notes: Floral and herbal, with
hints of sugar cane and chocolate.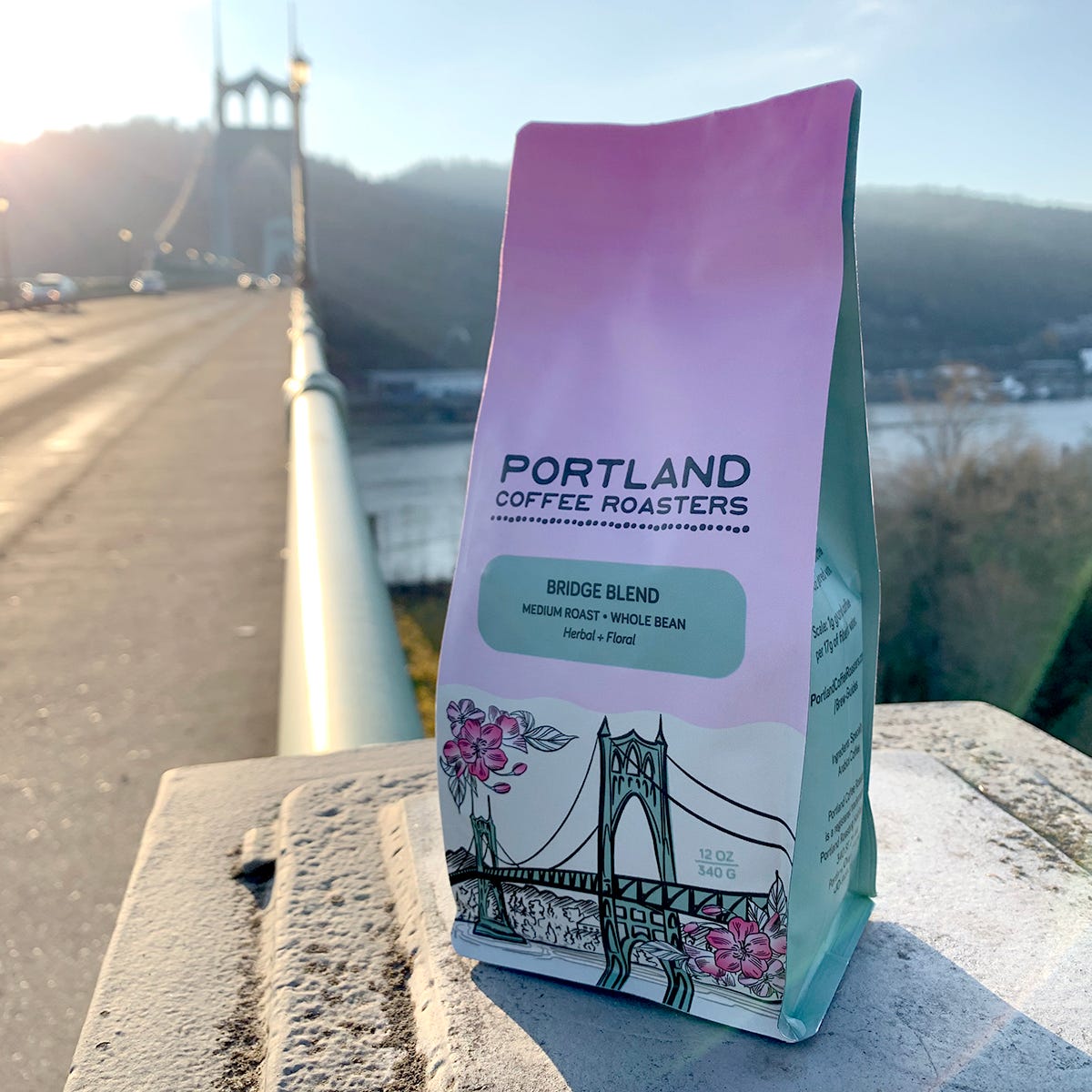 Portland, Oregon is known for its bridges and its coffee! We want to use our Bridge Blend to connect coffee drinkers to coffee-growing communities around the world.

Every year, the cherry blossoms bloom at Tom McCall Waterfront Park, signaling the end of winter and inspiring hopeful feelings of new life and springtime!

About This coffee:
This refreshing blend of coffees from Latin America creates a bright and sweet experience full of expertly balanced flavors.
Featuring smooth velvety herbal and floral notes with a hint of sugarcane and chocolate, this medium-roasted coffee is an ideal combination of flavors for an easy drinking experience.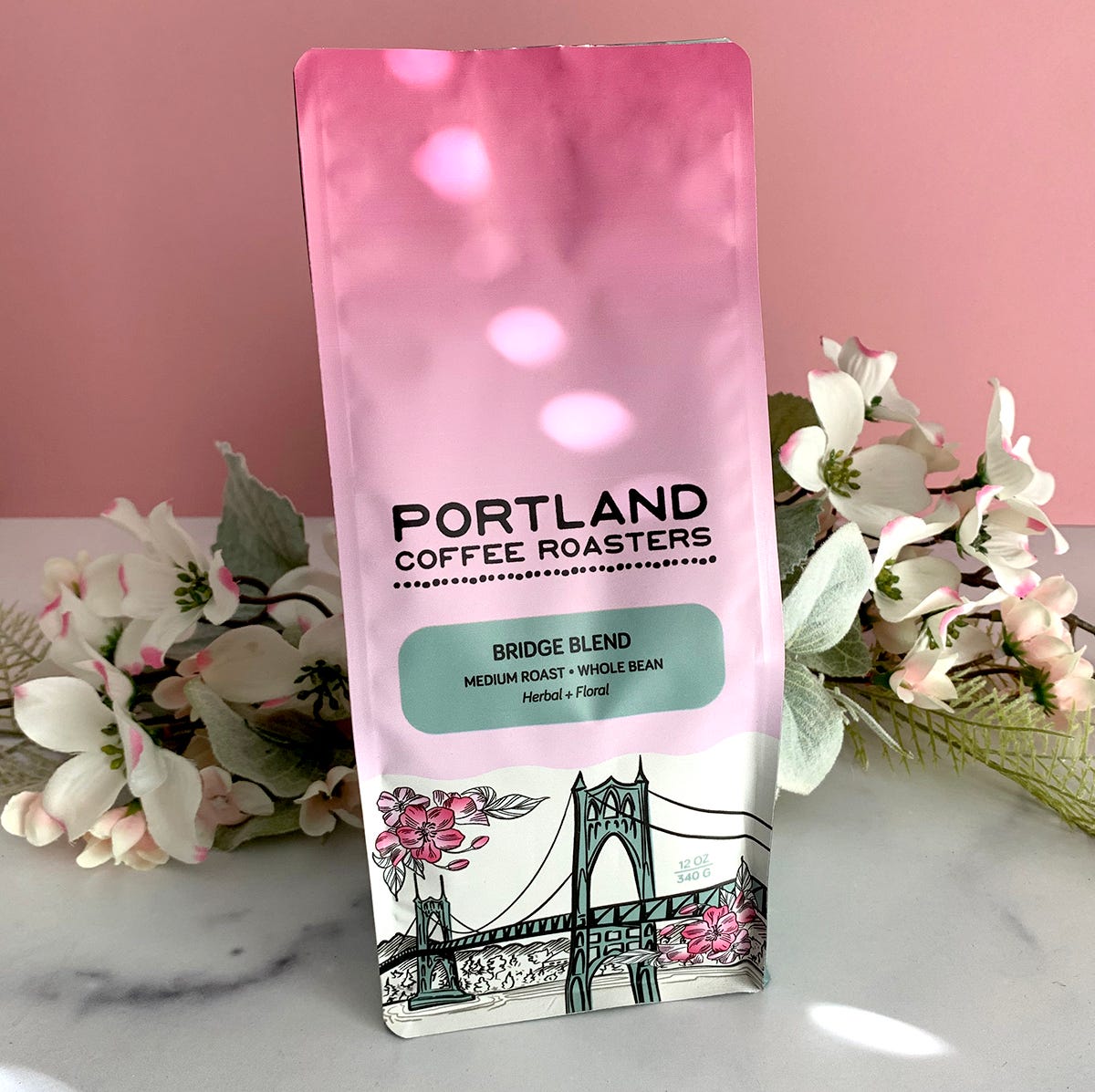 This blend highlights the bridges we build between coffee-growing communities and coffee drinkers.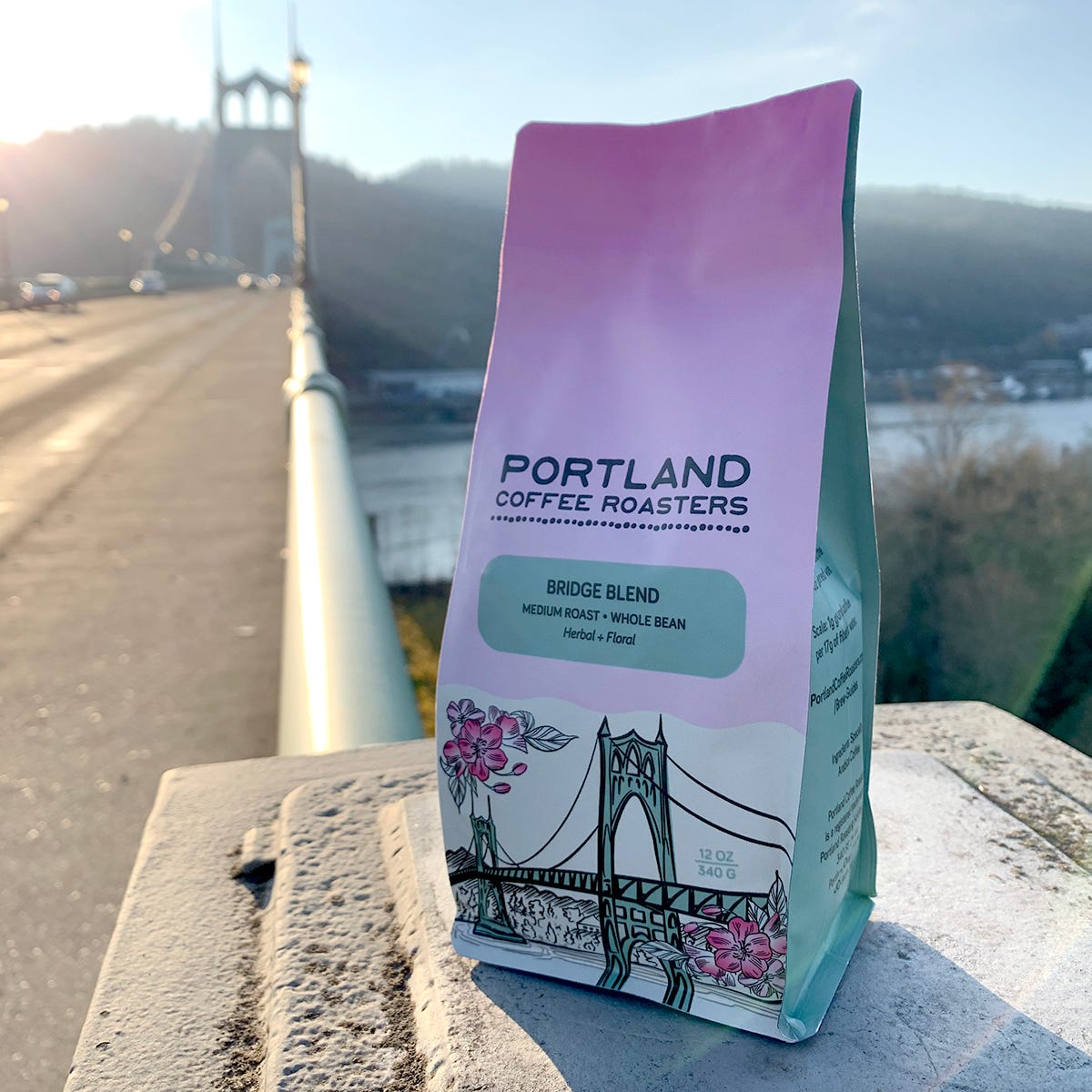 Food 4 Farmers:
Food 4 Farmer's vision is "a world where every coffee farming family has enough nutritious food every day".
They partner with coffee-farming communities to cultivate a food-secure future. Food security means having, at all times, both physical and economic access to sufficient food to meet dietary needs for a productive and healthy life.
Maya Ixil and Food 4 Farmers:
Food 4 Farmers helps diversify Maya Ixil coffee growers' income sources by establishing and supporting beekeeping, agroforestry, and organic home gardens.
These past years of the pandemic have reinforced why food security and adequate livelihoods are critical to our coffee partners and their families. You can help support these coffee farmers and get some great tasting coffee at the same time!